Mission
The Lutheran Volunteer Corps is a community of faith uniting people to work for peace with justice.
Values
As the Lutheran Volunteer Corps, our values are:
Simple and sustainable living honors the abundant resources that God provides. These resources must be shared equitably so all can thrive.
We are unique individuals, yet we are bound to each other. Living in intentional community creates the supportive space to engage in social justice, live sustainably, and explore meaning and vocation.
Exploring spirituality in community promotes understanding of diverse beliefs and values.
Our journey to inclusive community must confront racism and oppression through intentional and often uncomfortable personal and institutional transformation.
Social justice compels us to strive for a peaceful world where basic human rights are met.
Pursuing Our Mission
At LVC, we pursue our mission by placing Volunteers in full-time service positions at social-justice organizations for one or two years. All LVC Volunteers are encouraged to live into LVC's core spiritual practices of living simply and sustainably in intentional community while serving the cause of peace with justice. In its program, LVC places a particular emphasis on racism, oppression, and privilege and how these contribute to ongoing injustice in our society. It also explores the role that spirituality plays in inspiring and sustaining work in the quest for peace with justice.
LVC places Volunteers in nonprofits across the United States in Baltimore, Chicago, Milwaukee, Minneapolis, Omaha, St. Paul, Washington, D.C., and Wilmington. Serving alongside those in their placements, LVC Volunteers actively respond to the gifts and needs of their community members. Partnering with their placements, LVC Volunteers provide direct service, community organizing, indirect service, advocacy and public policy.
Anti-Racism Work: As part of our mission, LVC is on a Journey to an Inclusive Community, forming and strengthening alliances among people of many cultures and communities, and intentionally dismantling racism in our organization, the church and society.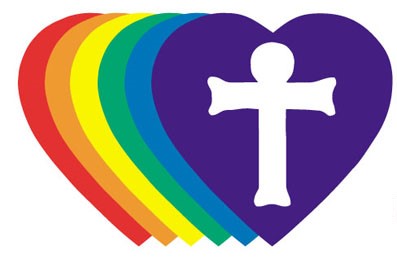 Reconciling in Christ: As a Reconciling in Christ organization, LVC welcomes and encourages the full participation of people of all sexual orientations, gender identities, and gender expressions.
Our Lutheran Faith: Lutheran Volunteer Corps is a Christian ministry steeped in Lutheran traditions and theology which welcomes and celebrates the participation of persons of all faith traditions.  
Organized and formed by the wonderful congregation of Luther Place Church in 1979, it is the intent of Lutheran Volunteer Corps to maintain affiliation with the Evangelical Lutheran Church in America (ELCA).  On this firm foundation Lutheran Volunteer Corps continues to grow and serve the community. LVC also participates in the Lutheran Immersion and Formation (LIFE) in Service network, consisting of the 4 ELCA-affiliated service year programs: Border Servant Corps, Lutheran Volunteer Corps, Urban Servant Corps and Young Adults in Global Mission.
If you want to learn more about Lutheranism, and the role of Lutheran theology and practice within LVC, please refer to our primer "About the 'L' in LVC".  You may find it useful to refer to our basic Lutheran Glossary as you read. 
Religious Diversity: LVC is the most religiously diverse faith-based volunteer program in the US. Yearly, about 1/3 of LVC Volunteers are ELCA Lutheran, 1/3 are from other Christian denominations, and the last third come from a variety of other religious and spiritual traditions, including atheism and agnosticism.  
We do not discriminate on the basis of religious affiliation when hiring staff members, approving placements, or selecting LVC Volunteers. LVC is not under the authority of any particular church organization and is governed by an independent, national board of directors (most of whom are Lutheran and some of whom are not). 
Spiritual Growth: A significant component weaved throughout the LVC experience is exploring spirituality. LVC staff and board commit to have a spiritual centering practice at every meeting and Volunteers are encouraged to use this year (and beyond!) to explore their own spirituality in the context of community. Accompanied by a spirituality mentor, Volunteers meet monthly as a house to do activities and have conversations related to spirituality. In 2015, LVC began partnering with ELCA seminaries to provide optional online seminary course modules to deepen theological reflection during the LVC service year.
You can read LVC's current Strategic Objectives & Plan here.